NEW District Superintendent – Trevor Brawdy (begins January 1, 2022)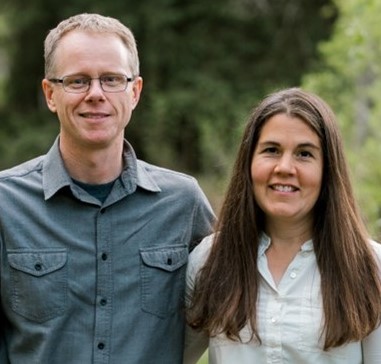 Trevor has been a pastor for 16 years, serving EFC churches in Ashcroft BC and Smithers BC. He holds a BA in Religious Studies and English from the University of British Columbia as well as a Diploma in Biblical Counseling from Providence Theological Seminary. He currently serves on the EFCC Ministerial Standing Committee. Trevor and his wife, Bonita, have been married for 26 years and have three adult daughters and two sons in high school. Trevor will begin this role in January 2022, with plans to move to Alberta by summer 2022!
Interim District Superintendent (AB) – Tim Seim (tim.seim@pdefcc.ca)

Tim served the Prairie District as superintendent
for 18 years, retiring in 20
15. Prior to that, he pastored EFC churches in Lethbridge and Abbotsford. He has joined the Prairie District staff once again, on a part-time basis, as interim superintendent. Tim and his wife, Lynn, have been married for over 50 years and have four daughters and 14 grandchildren. They are originally from Spokane, Washington, and continue to enjoy family relationships on both sides of the border.
Interim District Superintendent (SK) – Bill Klumpenhower (klump@sasktel.net)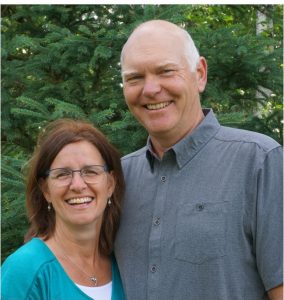 Bill and his wife, Trish, have been in pastoral ministry for the past 28 years, all of them in Saskatchewan with the EFCC Prairie District! They are presently serving at Mont Nebo EFC where they have been for 17 years. Bill graduated from Millar College of the Bible in 1989 and was married to Trish the following year. They have been blessed with four sons, three daughters-in-law, and five grandchildren.
Office Assistant – Tracy Morris (tmorris@pdefcc.ca)
Tracy is from Zimmerman, Minnesota and lived there until her early 20s. She studied psychology at Trinity Western University in Langley, BC, where she met her husband, Steve. Following their wedding, they lived in Steve's hometown of Abbotsford, BC for 17 years prior to moving to Okotoks in 2008. Tracy and Steve have been married for almost three decades and have three daughters and one son-in-law. Tracy began working part-time for Okotoks EFC and the Prairie District (one desk, two roles) in 2011.