403-938-1320
28 Westland Road
Okotoks AB T1S 1T2
Superintendent – Trevor Brawdy (trevor.brawdy@pdefcc.ca)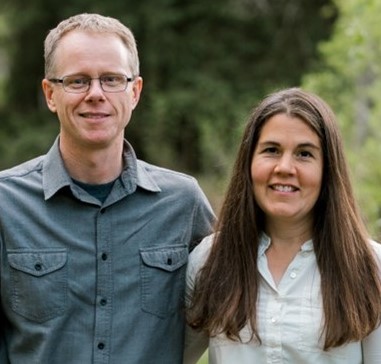 Trevor was a pastor for 16 years, serving EFC churches in Ashcroft BC and Smithers BC. He holds a BA in Religious Studies and English from the University of British Columbia as well as a Diploma in Biblical Counseling from Providence Theological Seminary. He currently serves on the EFCC Ministerial Standing Committee. Trevor and his wife, Bonita, have been married for 27 years and have three daughters and two sons. Click HERE to view Trevor at the October 2021 Prairie District Conference, sharing his journey to apply for the Superintendent role (33:40 mark).
Office Administrator – Tracy Morris (tmorris@pdefcc.ca)
Tracy is from Minnesota and studied psychology at Trinity Western University in Langley, BC, where she met her husband, Steve. Following their wedding, they lived in Steve's hometown of Abbotsford, BC for 17 years prior to moving to Okotoks in 2008. Tracy and Steve have been married for more than 30 years and have three daughters and two sons-in-law. Tracy began working part-time for Okotoks EFC and the Prairie District (one desk, two roles) in 2011.