Register HERE for Prairie District Conference 2022
(October 13-14 in Medicine Hat, Alberta)
Deadline for payment of $95 per person by cheque or e-transfer: October 1
(after that date, $105 per person, payable at the door on October 14)
Phone 403-527-1749 to reserve your room at Home Inn Express Medicine Hat (or other hotel of your choice!).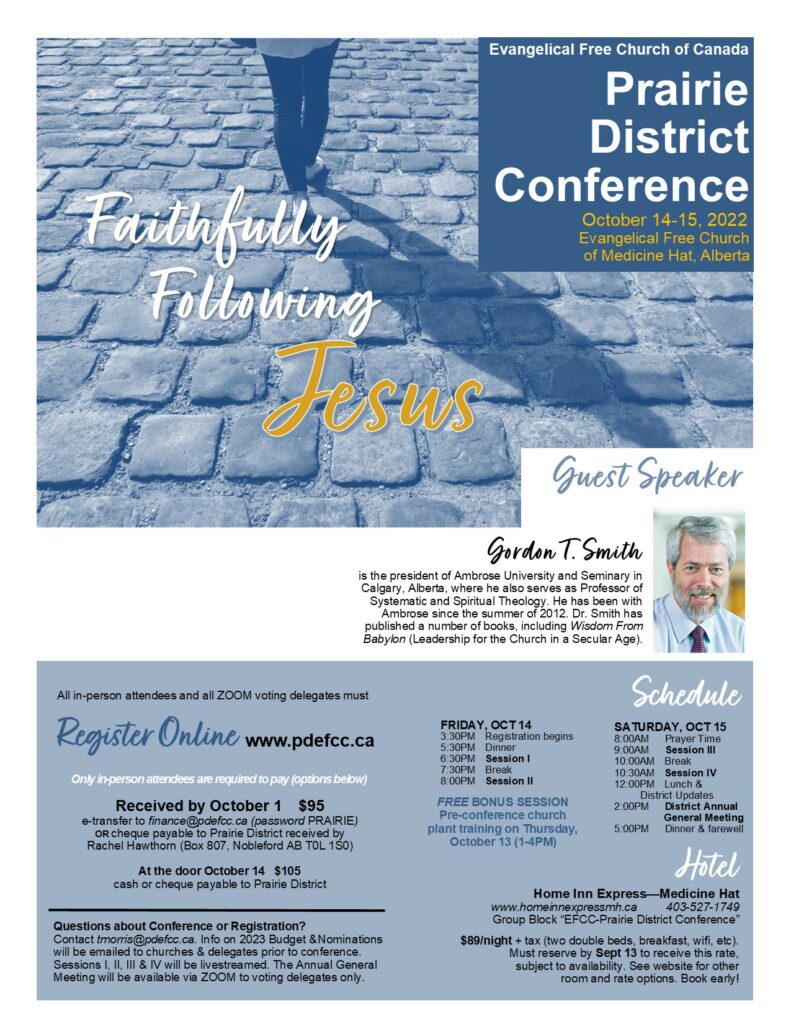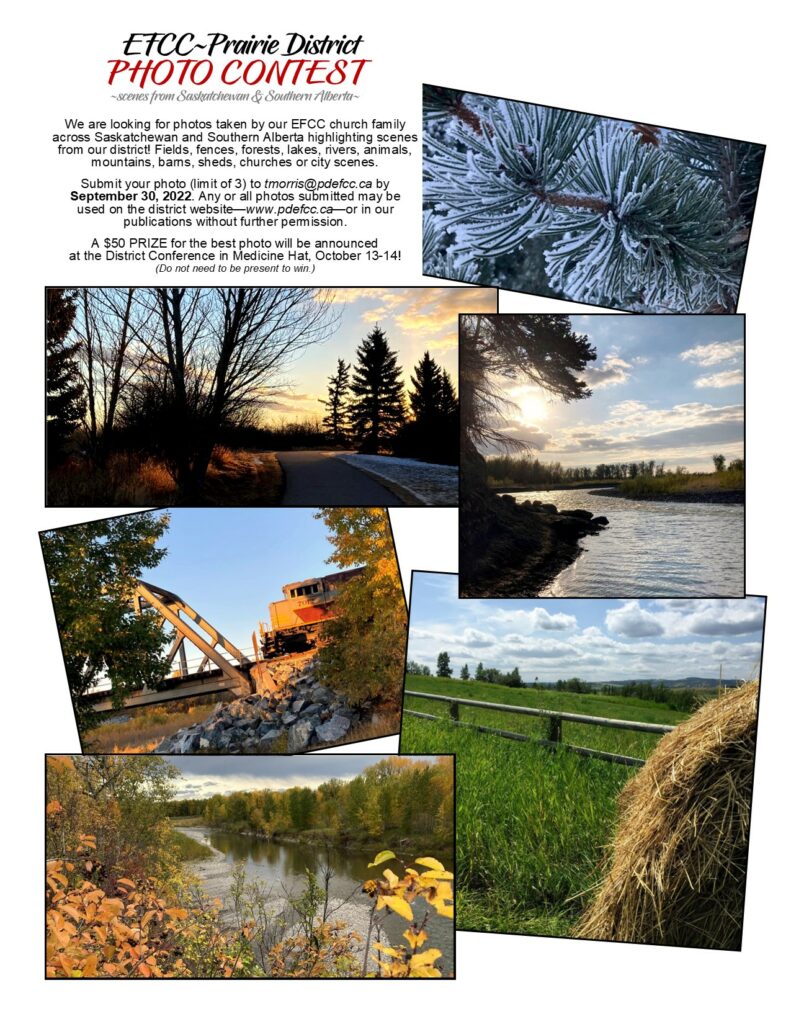 The Prairie District has served Saskatchewan and Southern Alberta for many decades, first under the EFC of America, and for the past 38 years as part of the EFC of Canada. The district currently includes 34 churches located in rural and urban environments, with worship services ranging from 10 people to over 1,500 congregants.
The Prairie District PURPOSE is to nurture the establishment and health of Evangelical Free churches in Saskatchewan and Southern Alberta. The MISSION of the Prairie District is to fulfill its purpose by cultivating authentic relationships, discerning healthy direction, and resourcing churches and leaders. The Prairie District's VISION is to see a healthy, gospel-sharing church reaching every community in our district.
What's New?
Here is the latest issue of the Prairie Profile: Summer 2022